1.Thoroughly Understand and Implement Xi Jinping Thought on Socialism with Chinese Characteristics for a New Era.
2.Thoroughly Implement the Spirit of the 19th National Congress of the Communist Party of China.
3. Strive to Be the Guardian of the Territorial Security and the Builder of a Happy Homeland.
4.Tightly Unite around the Party Central Committee with Comrade Xi Jinping at Its Core, and Endeavor to Promote Substantial Development and Lasting Peace and Stability of China's Tibet.
5. Strengthen Ethnic Unity and Build a Beautiful China's Tibet.
6. Ruling the Borderland Is Requisite for Ruling a Country, While Stabilizing China's Tibet Is the Key to Governing the Borderland.
7. Law-based Governance of China's Tibet, Wealthy People and Prosperous Tibet, Long-term Construction of China's Tibet, Cohesive Force of the People and Foundation Enhancement.
8. A Big Family of Chinese Ethnic Groups Make Joint Efforts to Build Chinese Dream.
9. Both Green Mountains and Icy Peaks Are Places of Treasures.
10. Forcefully Undertake the Anti-poverty War and Successfully Build a Well-off Society in an All-around Way.
11. Prosperity, Democracy, Courtesy, Harmony, Freedom, Equality, Justice, Rule of Law, Patriotism, Dedication, Integrity and Friendship.
12. Mass Efforts of the People Create a Brand-new Prospect of the Country.
13. Advocate the Gratitude for the Party and Love the Socialist Core Values, Advocate the Unity and Love Our Motherland, Advocate the Spirit of Contributions and Love Our Home, Advocate the Courtesies and Love Our Life.
14.Travel around China's New Tibet and Protect the Third Pole of the World.
15. Warm Congratulations to the Grand Opening of the 4th China Tibet Tourism and Culture Expo.
16.Establish an Important World Tourist Destination.
17. Establish A Culture Protection Area with Chinese Characteristics.
18.Accelerate the Construction of an Important Open Passage Toward South Asia.
19. Sacred Land on Earth· Heavenly Place in China's Tibet.
20. Traveling around China's New Tibet and Enjoying the Third Pole of the World.

新西藏Tibet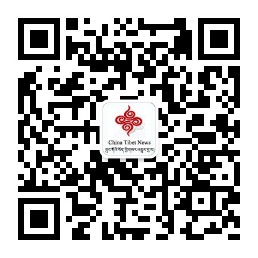 The "2023 Forum on the Development of Xizang, China" took place in Beijing on Tuesday, shedding light on the new chapter of high-quality development and human rights protection in the southwestern autonomous region of China.
Photos of fascinating Ngari
Xizang: Bird's-eye view of Yani Wetland
Animal husbandry: the advantageous industry in Ngari
Braving cold at -18 deg C, soldiers patrol the border in Ngari
Breathtaking scenery of Caka salt lake
Wild birds seen in Longwangtan Park of Lhasa