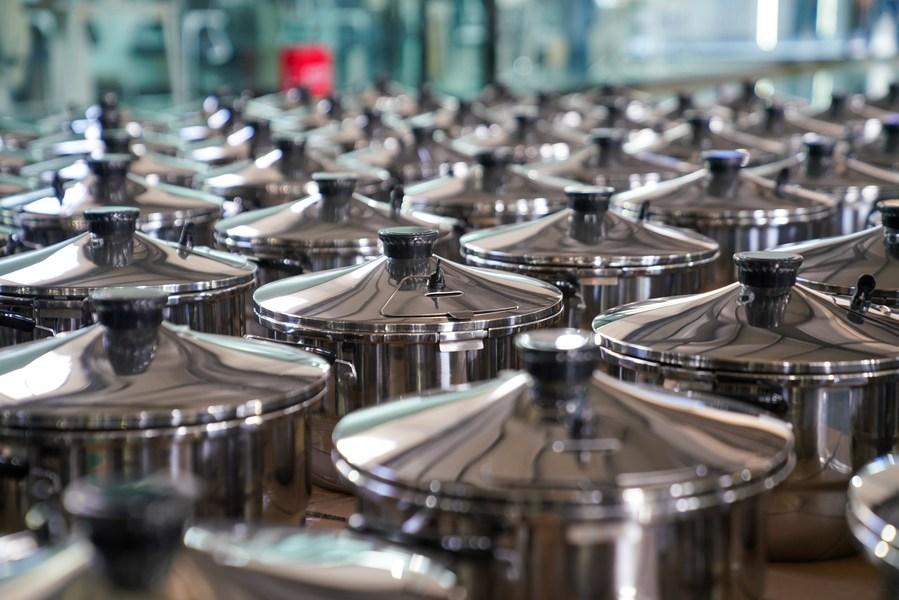 This photo taken on Nov. 27, 2022 shows pressure cookers in a factory in Lhasa, southwest China's Tibet Autonomous Region. (Xinhua/Huang Yaoman)
LHASA, March 20 (Xinhua) -- "New multifunctional pressure cooker shortens our cooking time and makes the meat softer and delicious," said Tsutso, a 34-year-old herdsman in Nagqu City, southwest China's Tibet Autonomous Region, taking out a piece of yak meat from the cooker.
The pressure cooker, specially designed for plateau areas where water temperature reaches 80 degrees Celsius at the most due to the high altitude, low pressure, and low boiling point, is necessary for the people living there. It can heat the meat inside the pot to 100 degrees Celsius within approximately 20 minutes, 10 minutes faster than a traditional pressure cooker.
Since 2022, the local government organs have cooperated with cookware enterprises to develop 14 multifunctional cooking products and applied for 18 patents within three months.
Suntrue, the first multifunctional cookware production company in the Tibet Autonomous Region, settled down in the economic and technological development area of Lhasa, the region's capital city, in 2022.
At present, it has built seven production lines, with an annual capacity of one million plateau multifunctional pressure cookers.
The company selected two villages in Nagqu and Xigaze to distribute the new multifunctional pressure cookers for free. The dishes on the tables were enriched since the pressure cookers can cook noodles, rice, and stew meat.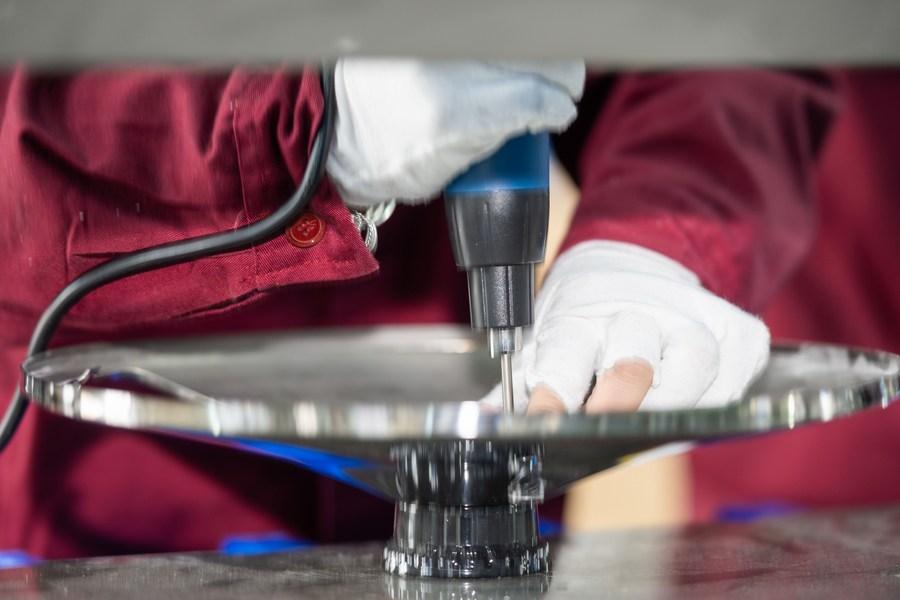 A worker assembles a pressure cooker in a factory in Lhasa, southwest China's Tibet Autonomous Region, Nov. 27, 2022. (Xinhua/Huang Yaoman)
Having various modern tools in the kitchen, people living on the plateau can make cooking much more convenient and faster. Up till now, a total of 20,000 multifunctional pressure cookers have been distributed across the Tibet Autonomous Region.
Each multifunctional pressure cooker is sold for 100 to 200 yuan (14.5 to 29 U.S. dollars), with a government subsidy. The company plans to put the cooking product online for sale.
The development and promotion of multifunctional cookware suitable for plateau areas is a livelihood project promoted by the Tibet Autonomous Region government.
The region pledged to build a modern cookware industry system and strive to improve the quality of people's lives of all ethnic groups on the plateau, said Guo Xiang, an official with the region.