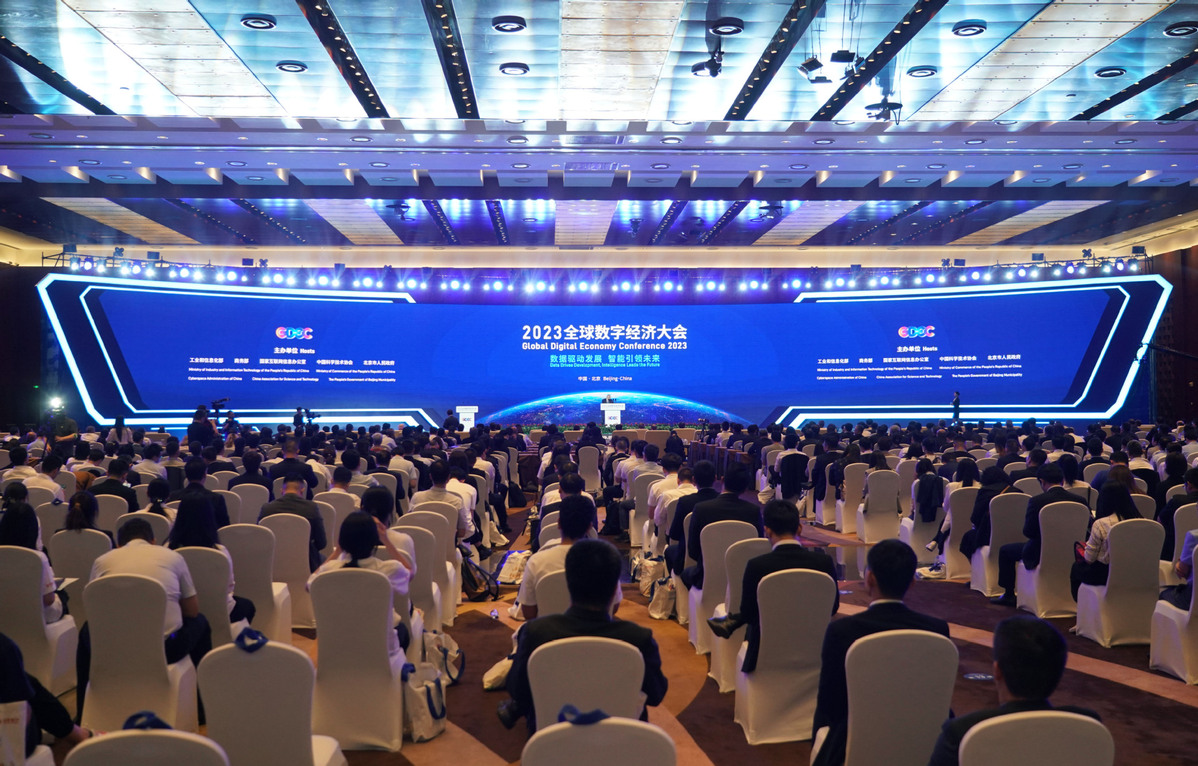 An opening ceremony of the Global Digital Economy Conference 2023 is held in Beijing on July 4, 2023. [Photo/Xinhua]
LHASA, July 5 (Xinhua) -- The only domestic sub-venue of the ongoing Global Digital Economy Conference 2023 was held Wednesday in Lhasa, capital of China's Tibet Autonomous Region, attracting over 50 companies and with 21 projects newly inked in the region.
As a sideline event of this year's conference, the forum held in Tibet aims to promote and showcase the region's resource endowment and the potential value of developing its digital economy and to fuel its integration into China's grand project of channeling more computing resources from eastern regions to its less developed yet resource-rich western regions.
The main venue of the Global Digital Economy Conference 2023 was set up in Beijing, with its opening ceremony held on Tuesday night.
Jointly hosted by the organizing committee of the Global Digital Economy Conference and the municipal government of Lhasa, the activities in the sub-venue will last for three days.
Tibet has an average altitude of over 4,000 meters and boasts natural advantages, including low temperatures, a dry climate, low oxygen content, and clean air, making it an ideal place for big-data storage. And the region has attracted many industrial projects in the digital sector over the recent years, suggesting a burgeoning growth momentum, according to Phurbu Dondrup, secretary of the Lhasa municipal committee of the Communist Party of China.
Last year alone, Tibet recorded over 20 billion yuan (about 2.78 billion U.S. dollars) of added value contributed by the digital economy, according to local authorities.