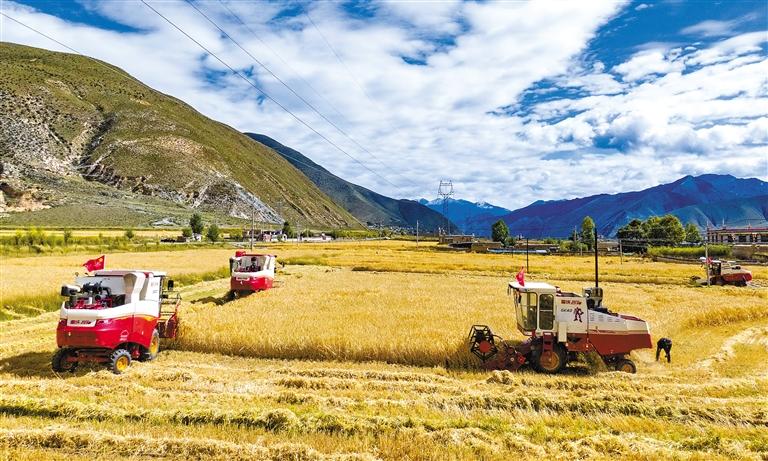 Photo shows villagers harvesting highland barley in Mochong Village, Tanggya Town, Maizhokunggar County, Lhasa City, southwest China's Xizang Autonomous Region. [Photo/Lhoke,Tang Bin]
The sixth Chinese Farmers' Harvest Festival fell on September 23 this year. In the golden autumn season, highland barley in various parts of Xizang Autonomous Region has ushered in a bumper harvest. The masses are busy in the fields, showing a busy autumn harvest scene.
Data from the Department of Agriculture and Rural Affairs of Xizang Autonomous Region shows that in 2023, the highland barley sown area in Xizang has reached 2.25 million mu (about 1500 square kilometers), an increase of 37,600 mu (about 25 square kilometers) over 2022.