The National College Entrance Examination kicked off on June 7. This year, more than 32,000 students took part in the examination in southwest China's Xizang Autonomous Region.
Students walk out of an examination site after the first test of the 2022 College Entrance Examination. Photo /Yu Tingting
Parents dressed in Qipao cheer their children outside a test site. Photo /Zhang Xuefang
Parents wait outside a test site. Photo /Wang Li
In the examination rooms, children write hard; Outside the test sites, parents wait eagerly.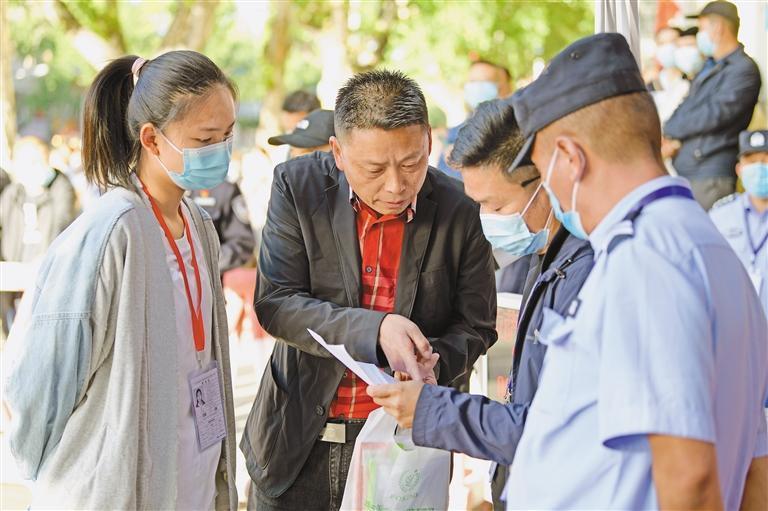 In front of a test site, police offer help to examinees. Photo /Tang Bin
Traffic police cheer for examinees. Photo /Zhang Xuefang
During the College Entrance Examination, the public security organs at all levels in Xizang give full play to their functions, and actively cooperate with education departments to escort the examination.
Volunteers set up service points outside the test sites. Photo /Qin Pan