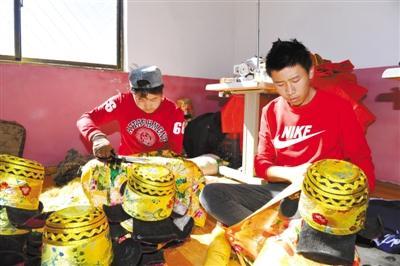 Photo shows workers of a cooperative are making Tibetan hats. [Photo/China Tibet News/Tsewang,Li Zhou]
In recent years, by inhering and developing traditional folk handicrafts, cities and prefectures at all levels in Tibet have been organizing surplus labors in agricultural and pastoral areas to get employed so as to increase incomes.
Relying on the craftsmanship of Tibetan hat, Pasang, who is a villager of Gacai Village, Namgyel Town, Konggar County, takes the lead in getting rich. Then he organizes villagers to establish the farmers' professional Tibetan hat cooperative, laying a solid foundation for the local people to get rid of poverty and become better off.